THE SCOOTER'S

COFFEE FACTS

COFFEE FACTS
---
Over time, Scooter's Coffee cultivated and nourished strong emotional ties with our farmers, employees, franchisees, baristas, customers, and suppliers. It's these ties that make up the very fabric of our brand and capture the magical essence of who we are and what we stand for....There's Just Something About Scooter's Coffee.

In 1998, Scooter's Coffee was born. Co-founders Don and Linda Eckles began an amazing journey when they opened their first drive-thru coffeehouse in Bellevue, Nebraska. Their keys to success: find a great location and stay committed to high-quality drinks, speed of service, and a BIG smile. Scooter's Coffee is fortunate to have over two decades of success due to its commitment to the original business principles and company core values. Amazing People, Amazing Drinks…Amazingly Fast!®
Scooter's Coffee only roasts from the
top 10%

of specialty coffee beans in the world.
COFFEE
is the
2nd most traded commodity in the world.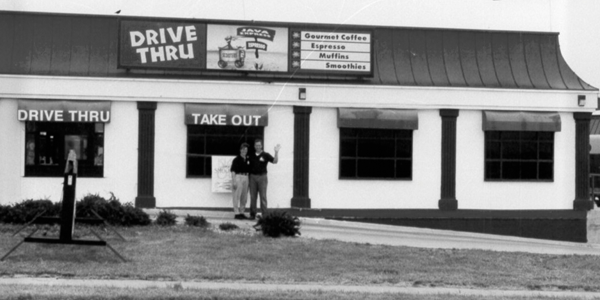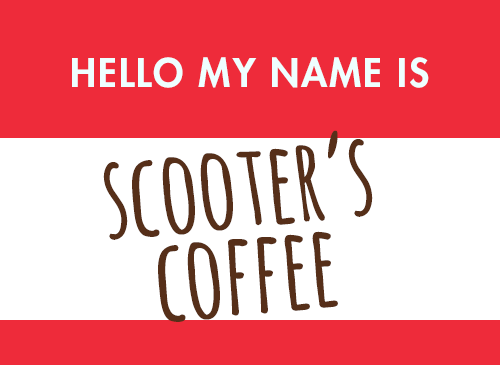 WHERE'D THE NAME COME FROM?
---
The very first Scooter's Coffee location was known as "Scooter's Java Express." We named it "Scooter's" after reviewing a list of options including "Scooter." The name fit well with our mission to keep customers happy by helping them "scoot in and scoot out" quickly.

The Caramelicious® is our signature drink! If you're new to Scooter's Coffee, you can't go wrong with ordering this rich, velvety, caramel gem.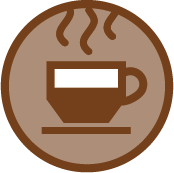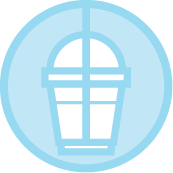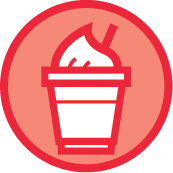 Did you know all of our drinks are available… hot, iced, or blended?
WHAT'S THE SMILEY STICKER ABOUT?
---
In 1998, Linda Eckles bought happy face stickers and placed them on every drink she sold. It was her way to say, "Have an amazing day!" Customers loved the added touch so much they often commented on how it made their day a little more special.
LOGOS IN TIME

---